This video tutorial will show you how fix the compare problem in WPThemeGo's WordPress Themes step by step. We use eMarket WordPress theme as showcase for this tutorial.
With the themes using Elementor's Page builder, the content's width is set at the setting section of Elementor plugin, and this setting can not be imported.
The default value of the content's width is 1140px. So, you need to change your content's width after importing to make it look as our demo.  To do it, you need to get the content's width of the homepage on our demo first. Here are some steps for this:
Go to the demo of our theme  and choose the homepage which you are using
 Click on the right-mouse => select the Inspect(Q) option
 Choose the section which having the class as "elementor-container"  and get the width of this section.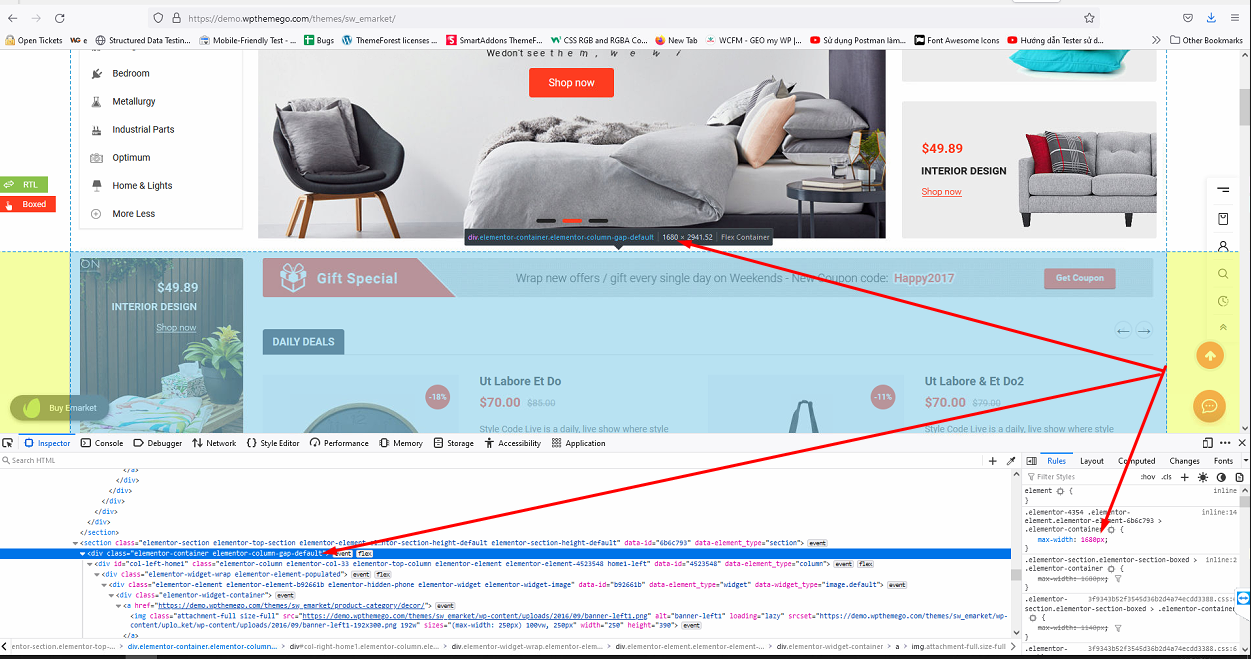 After getting the content's width from our demo, you can set the content's width of your site by:
Step 1. Access the editor mode of Elementor's  Page Builder by editing your home page with Elementor.

Step 2. Click on the menu button on the top-left of your screen
Step 3. Click on the Site Settings

Step 4. Select Layout and set the content width of your site again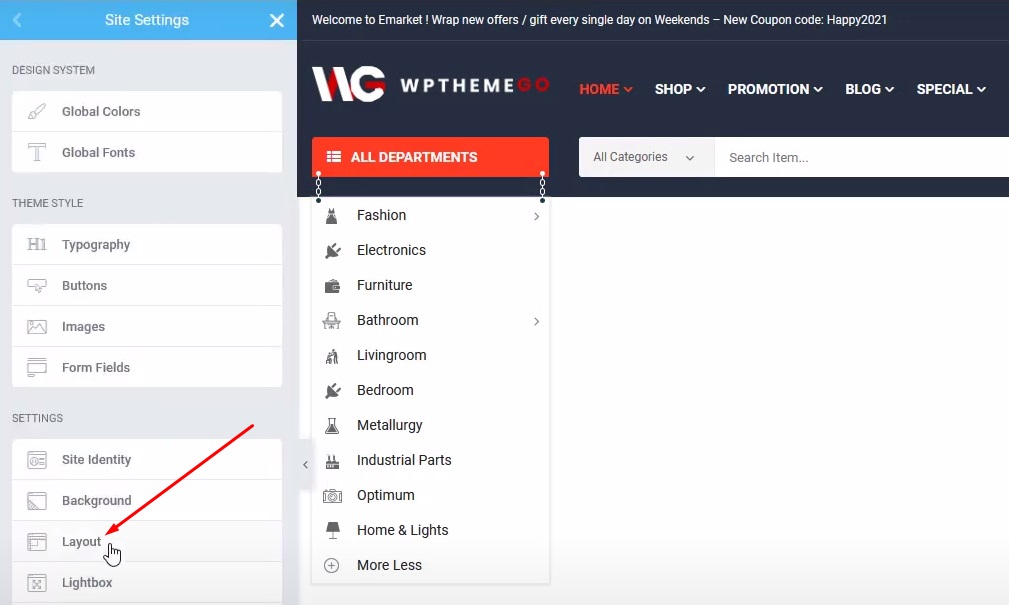 View Video Guide:
---
Recommended WooCommerce WordPress Themes
---
Featured Theme Collections:
---
 Our Support Help Desks:
Documentation: Find documentation for themes and frequently asked question on our Documentation channel wpthemego.com/document
Forum Support: Join our public WPThemeGo Community at forum.wpthemego.com to find the frequently asked questions, post your problem and get support to solve it.
Ticket System: Submit a ticket about your problem on WPThemeGo Support at support.wpthemego.com to get help from the support team. All your information will be kept confidential.
Email Support: Contact us via email for presale questions about our themes and other questions via contact@wpthemego.com.