Firstly, a huge thanks for purchasing our themes. If you still had any problem with our theme, please feel free to contact us via our Support Ticket System then we will support you until you feel happy with our product!
---
To change from WPBakery Page Builder into Elementor for your WordPress themes, please follow the steps as below:
STEP 1: Get the homepage, header template and footer template in Elementor version.
Firstly, create a ticket and send us your site's info and issue at the Support System: support.wpthemego.com.
Please tell us about the homepage, header style and footer style which you want. Our supporters will check and import them into your site.
After importing, the homepage, header and footer style with Elementor will be available in your site.
---
STEP 2: Set home page display for your site
Go to the Admin Dashboard > Settings > Reading to set the homepage with Elementor as Your homepage displays.


---
STEP 3: Edit the homepage with Elementor
Go to the Page > Choose the Homepage with Elementor and Edit with Elementor and you can reconfigure this page with your data again.

After that, you can edit the homepage with Elementor: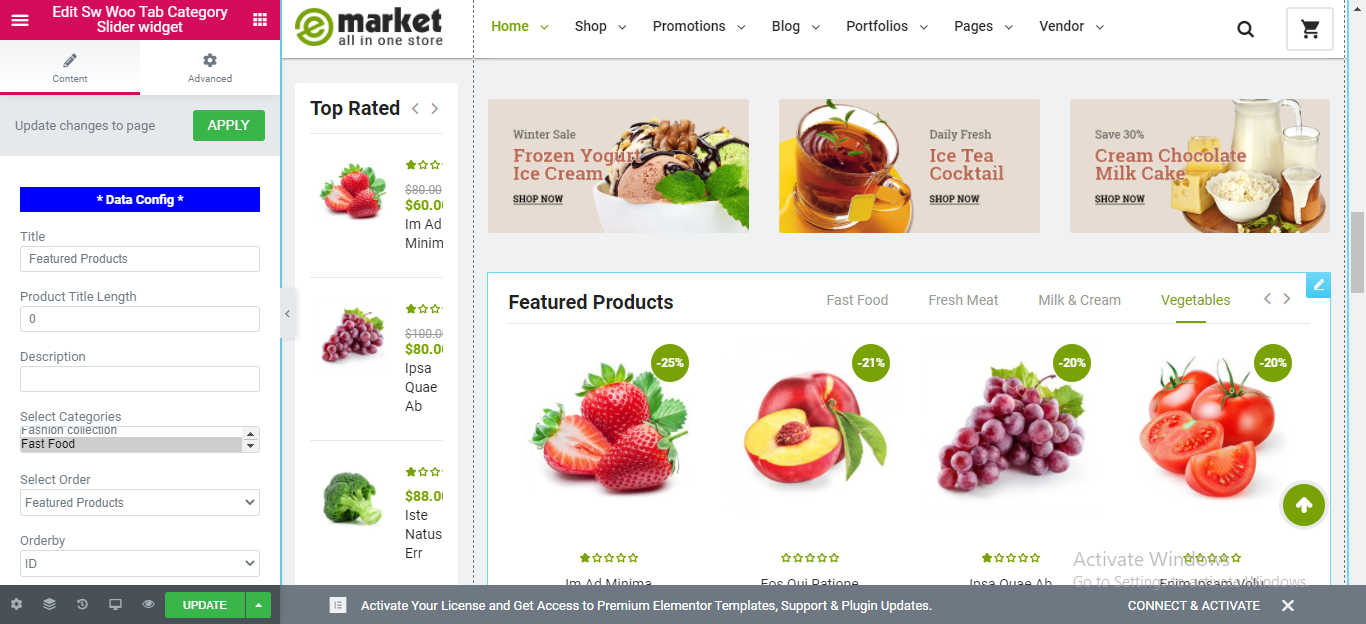 ---
STEP 4: Set header style for your site
Go to the Templates > Theme Builder > Choose the Header Style with Elementor to edit.
When the edit window appears, click on the arrow button for Save Options > Choose Display Condition > Add condition as Include: Entire site to set the Header style for all the pages in your site.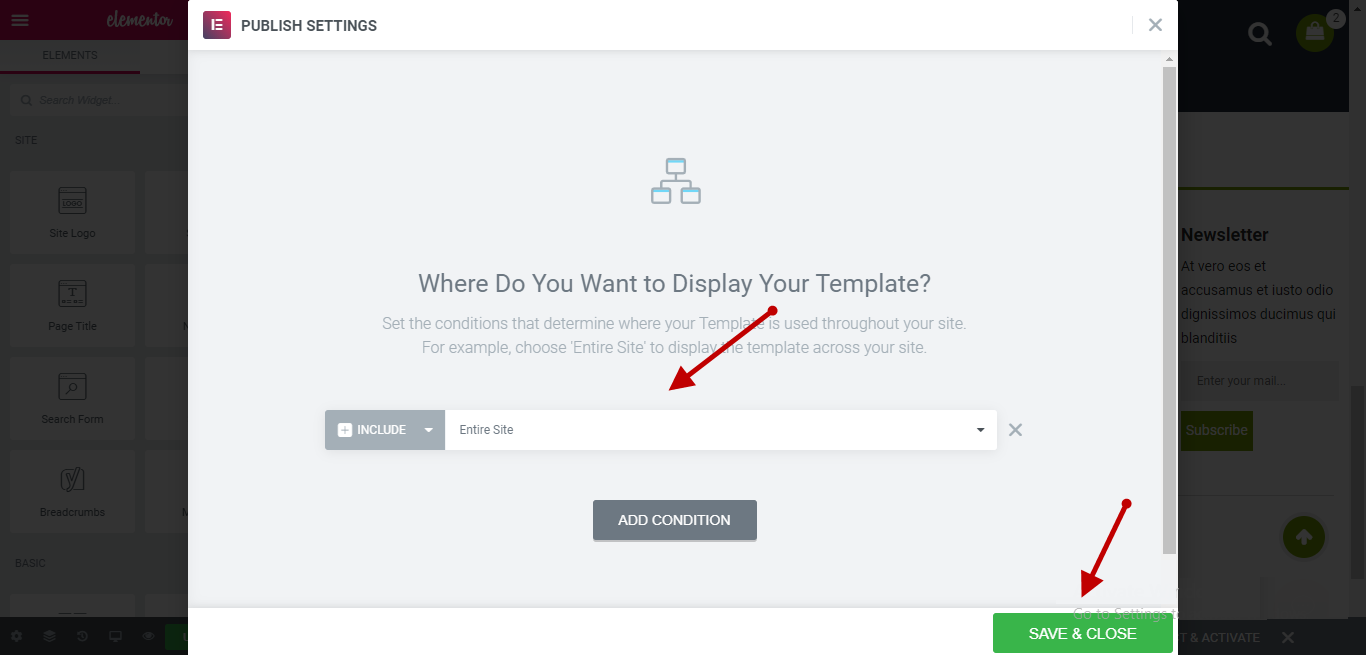 ---
STEP 5: Set footer style for your site
To set footer style for your website, you can do the same as header style in step 4.
After all, you can now check the front end of your website. Please make sure that you have clear all the cache of your website, browser and server.
---
See Our Best-selling WordPress Themes 2020:
---
See our theme collections:
---
 Our Support Help Desks:
Documentation: Find documentation for themes and frequently asked question on our Documentation channel wpthemego.com/document
Forum Support: Join our public WPThemeGo Community at forum.wpthemego.com to find the frequently asked questions, post your problem and get support to solve it.
Ticket System: Submit a ticket about your problem on WPThemeGo Support at support.wpthemego.com to get help from the support team. All your information will be kept confidential.
Email Support: Contact us via email for presale questions about our themes and other questions via contact@wpthemego.com.