A new WooCommerce has been released some days ago and this would be a big improvement for the largest plugin for an eCommerce WordPress website.
With this big update, WooCommerce brings the user with performance improvements, product blocks and lots of new features and bug fixes.
Let's scroll down to have a look at these points now.
Performance Improvements
WooCommerce 3.6 introduces us with a new Product Data Lookup Table. This will take key pieces of data about products and makes them more efficient to query. As a result, it improves the performance of our website.
The lookup table caches items like SKU, sale and stock statuses, and product rating information into one database table. This allows us to not have to do costly/un-performant database joins on post metatables.
The end result is speed, a key metric for page ranking and customer happiness.
You'll also feel the speed improvements in WP Admin when performing actions such as bulk product management, searching variations, or working with downloadable products.
WooCommerce Product Blocks
WooCommerce Product Blocks is a new feature in this version of WooCommerce. It is now more visual with the block editor, allowing you to easily feature products on posts and pages via eight new blocks:
Featured products: Select and display a single product in a new "high-impact" format. Control text alignment, show or hide the price and description, add a color overlay, change the button call to action, specify a custom height, or override the product photograph.
Individual, hand-picked products: Search for and display products of your choice in a grid.
Bestsellers/top-rated: Display a grid of your best-selling products, filterable by category.
Newest products: Display a grid of your newest products, filterable by category.
Sale products: Display a grid of on sale products, filterable by category.
Products with specific attributes or terms: Display any products that have been assigned multiple or specific attribute terms.
New Admin Dashboard and Reports Too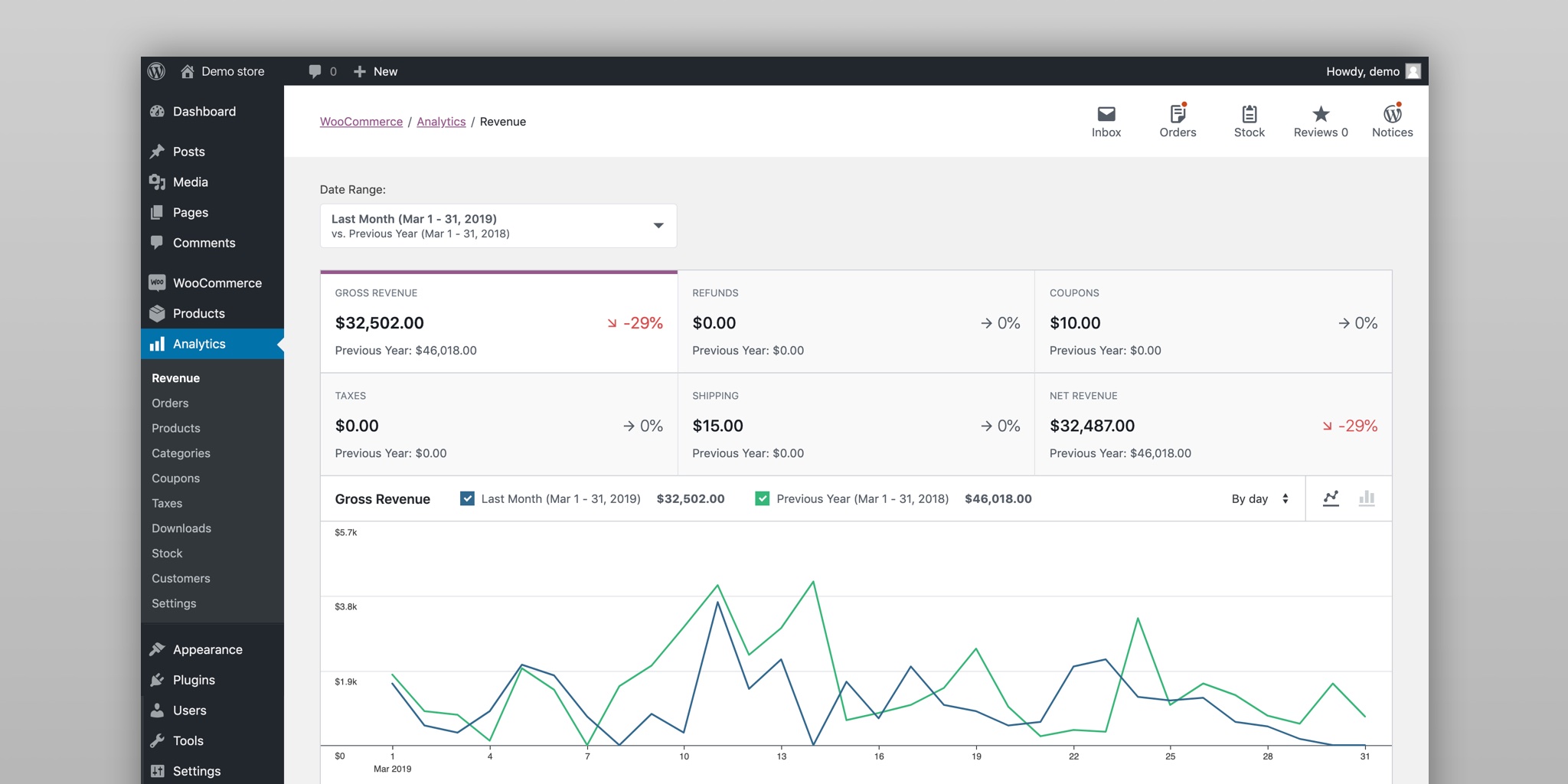 Not yet, the team launched a new feature plugin boasting a fresh, modern dashboard with updated analytics.
WooCommerce Admin offers a much more powerful reporting and analytics experience. It aims to ease management tasks with new Activity Panels and a customizable Dashboard.
WooCommerce 3.6 brings many other small tweaks, fixes, and improvements. Learn more by reading our initial beta announcement or by viewing the full changelog on GitHub.
WordPress Themes with WooCommerce 3.6
With this big update of WooCommerce, there will be some large changes in the code then it may cause some error when you updating the plugin in your site.
Luckily, our team has been updating our theme to make sure that this plugin can work well. Currently, we have released our best selling WordPress themes and continue to update the other ones.
You should wait for the new version of theme then do the update in your site.
Source: WooCommerce 3.6