Does your website have a low score on search engines and low traffic, while the content of the article meets SEO standards? The reason may be that your Website speed is not really optimal. To solve this problem, we will introduce you the Top best Website speed test tools in 2022 and solutions to help you boost your page load speed.
The Importance of Website Speed
Web speed includes 3 aspects: page loading speed; time taken by browsers, user interaction, and page load time.
The ideal number for web speed is 400milliseconds. Websites that load in more than 5 seconds may have high bounce rate.
Website speed has a very important influence on organic traffic and marketing strategy. Contributing to improve user experience, the faster the web speed, the more customers retain and increase sympathy for readers. Thereby increasing the conversion rate leads to the arising of the demand for goods/services. Finally, Web Speed is also an important criterion for search engines to rank and evaluate your website rankings. The higher the SEO ranking, the more traffic and cost savings in finding potential customers.
Thus, with its importance, you should care about Web Speed right now and regularly use speed testing tools to be able to optimize the site.
Top 5 Best Website Speed Test Tool
Google PageSpeed Insights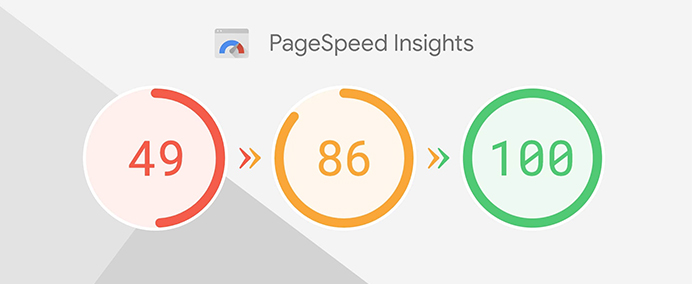 PageSpeed Insights is a plugin from Google developer which uses a 100-point scale to rate website loading speed on all smart devices and computers. Reporting is based on customer interaction and loading data.
Websites with a rating below 50 are slow to load and are not search engine friendly. You can see its comments to know what aspects need to be fixed and resolved to improve the website speed.
GTmetrix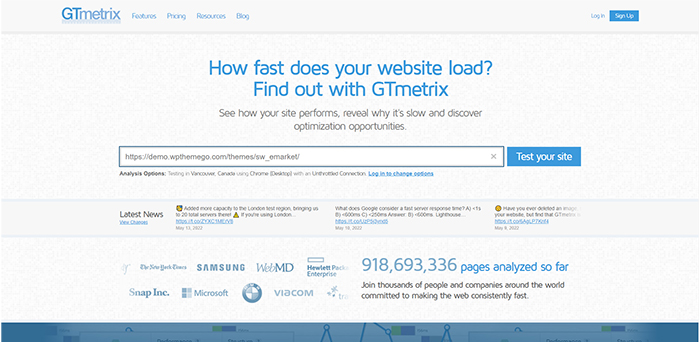 GTMetrix is a free tool that allows you to check the speed of the website's connection in different countries. Then give a score and report with suggestions to optimize site speed.
WebPageTest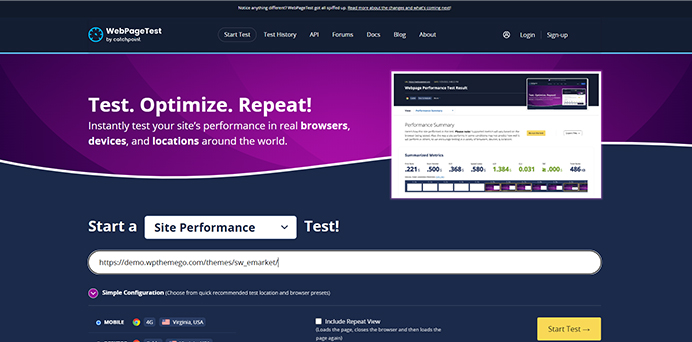 WebPageTest has the basic functions of providing a load speed assessment chart, checking optimization and suggesting improvements. This is a plugin written specifically for developers, not for testers.
This software can be used for hosting sites located abroad because it can check page loading speed from many parts of the world by search engines. It checks transactions, block content and monitor traffic.
Test My Site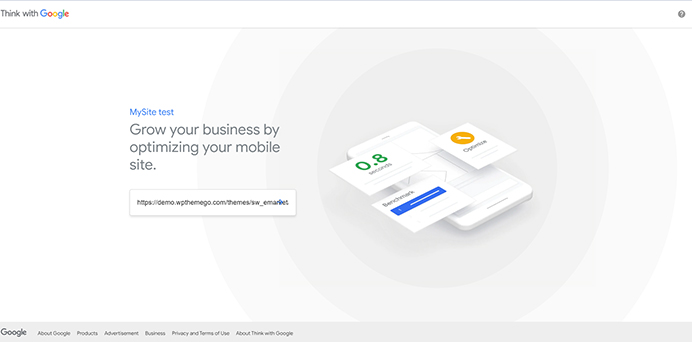 TestMySite is a tool provided by Google, used to measure page load speed on mobile devices. Test My Site provides detailed reports on individual sections, compared with competitors and suggests solutions to improve site performance.
Pingdom Tools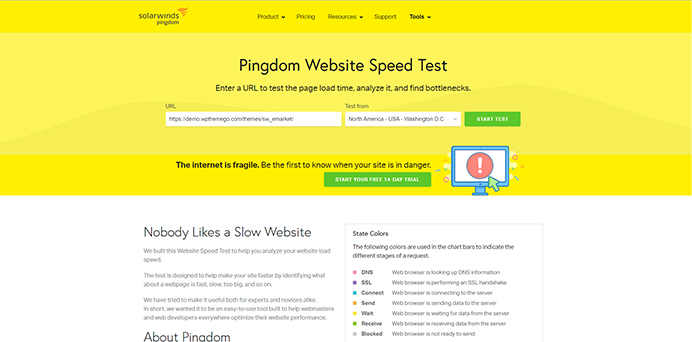 Pingdom is a speed test tool that is used by many people and gives highly accurate results. The plugin analyzes the factors that affect the page load speed and provides detailed reports for each section.
Websites hosting overseas often use Pingdom Tool because this tool supports checking the speed of access from different countries around the world.
In addition, this tool also offers an advanced paid version, allowing to monitor transactions, page load speed, server monitoring and gives an alert when an error occurs.