There are millions of active websites today. For every newcomer who wants to grow their business in the online world, you may be wondering how they create a website with so many interesting colors, images, and functions? If you start from zero, this article will give you an overview of the website – Steps to create a complete website!
Normally, to create a website, you will have to go through a lot of steps and also take a lot of time from research to decision making. However, this article will summarize into 5 main steps in creating a complete website:
Step 1: Come up with an idea for a website
Step 2: Register domain name
Step 3: Buy hosting
Step 4: Choose a platform and create a website
Step 5: Make a plan to develop the website
Let's go into detail step by step with me!
Ideas for website
Step by step, you need to decide first what your website will be about. There are many website ideas that you should consider carefully. With the right choice of direction for the website, you will still be able to make money from it after the website is strong.
Choose in advance what the main purpose and features of the website you want to do. Here are some of the most popular types of websites today:
Online sales website
Online stores are the most visited type of website right now. With the rise of drop shipping, everyone has the opportunity to create a side business. You can sell technology products, physical or digital products to anywhere in the world (it will be much simpler than a physical store in real life)
Blogs
Many successful webmasters started their careers with a simple search query: how to create a blog. A blog can be about a lot of topics, blogging can be for business, or for your hobbies (travel, food, music, books).
Education website
Do you have special special skills? Why not create your own online course or a member-only website. If you are passionate about a certain subject, creating an educational website also helps you become an expert in that field.
News website
In the "turbulent" age of the online world, creating a brand new website is very simple. People are always looking for information through many different sources. If you can report, publish compelling stories, then creating a news website will help your news spread faster.
Online community
The large number of online communities bodes well for you if you are interested in creating sites that serve the community. Since community building takes a lot of time, the sooner you start, the better.
Product portfolio website
Show off your skills by posting projects you've worked on on your website, to increase your professionalism and create an effective communication channel with your potential clients. Furthermore, an online portfolios site will give a significant advantage to interviews, tenders, business plans.
After you have identified the main idea in mind, it will be easier to choose website hosting and domain name for your website.
Register domain name
Before creating a website, you need to have an attractive domain name first. Domain name is the name of your website. So choose carefully before you buy because that's the name people have to remember to type into the browser. Look for a catchy and cool name like Google.com or WPThemeGo.com. Whether your website has a good start or not is thanks to it.
To register a domain name, you need to do:
Brainstorm ideas for a website name.
Try searching on the domain checker page to see if it's available.
Run a domain name search
Choose one or several best domain names
Review your order and complete your registration
Choosing a domain name you're happy with can be a bit difficult, but you just need to consider the following tips:
Short: No one will have the patience to type Googlebutwithabiggerdomainname.com.
Branding: Your domain name should help visitors visualize what your business is all about.
Choose the correct domain extension: after the dot (.) will be .com, .net, .org. You should consider choosing .com, but if you need a unique domain name, choosing .io, .tech, .xyz can also be a good choice.
Try pronouncing it to see how it feels? The domain name should be easy to pronounce, so it can be passed on easily among your customers, right?
Avoid using numbers and dashes. Adding these characters increases the risk of your domain name being mistyped.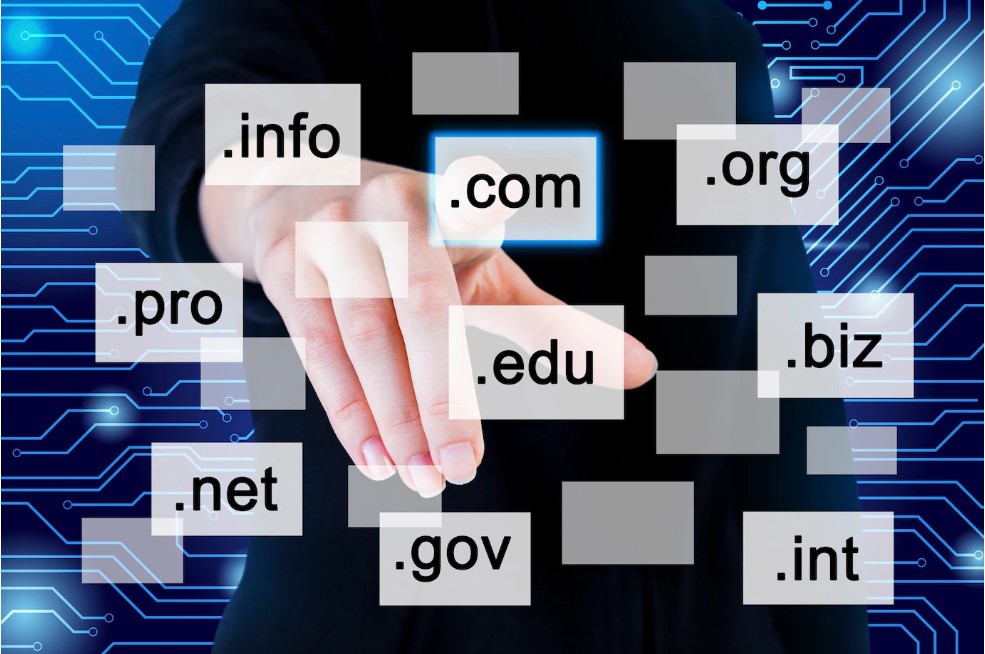 After checking the domain name you can proceed with the payment. Be quick or your domain name will be lost.
Buy hosting
Basically, Hosting is where you put all the files of the website in it, so that the visitor's browser can download the data when needed. Domain, on the other hand, is a unique address you choose, related to your brand so that visitors can type that domain name into the browser. In short, at least you need both web hosting and domain name for a website. There are many types of web hosting, depending on the size of the project, you should consider which type of web hosting is appropriate. Free host (free hosting) is usually suitable for students, but if you need to be serious for business, you should choose a paid host.
Choose a platform and create a website
Now, this is a difficult time. The entire website creation process will depend on this step – choosing the platform. What your goals need to do will play a role in determining which platform you should choose.
The options you need to consider are:
Using CMS
Think of a content management system (CMS) as a high-end tool to help you build a website, design a website, and create content for it. There are 3 most famous CMS brands in the world: WordPress, Drupal and Joomla! All three of these CMSs are free and open source, but WordPress has the upper hand as it is the most popular and powerful CMS. All 3 use PHP as a background, and have templates/themes for you to design the website interface yourself, without requiring any programming knowledge. The support community is also large, although Joomla! and Drupal can't be compared to WordPress in terms of usability, simplicity, and flexibility. So WordPress is always the first choice for beginners, and in this article, we will use the WordPress CMS as an example to guide you through creating a website. Refer Best Selling WordPress Themes and Multivendor WordPress Themes .
E-commerce Scripts
As the name implies, if you want to create an online store, then you need to use e-commerce scripts, which will help you make the website you want. Some famous scripts can be mentioned as PrestaShop, Magento, WooCommerce.
Using Website Builder
The problem of automation in website making reached new heights when website builders started to exist. At first, the customization options and features were limited, the design was also framed in options, however, after a few years the website builder has found a strong place in the modern website system. Although compared to CMS, the website builder is not very customizable, but in return it is very fast, efficient, and seems to be the perfect tool for those who are just starting to learn to create websites, but do not want to lose money. Too much time to learn. Especially famous website builder with drag and drop ability that can help you to complete your website in just 5 minutes.
Write code from scratch
The third option is that if you already know how to code, you can also start building from scratch. Although it will take more time and effort, you can implement it from scratch. Add important features you want.
Plan your next steps
Last, but not least, plan multiple next steps. If your website is related to the company, check what the website should be. In case your website is an e-commerce store, think about your product and how to turn visitors into customers as much as possible.
Save all your plans and ideas in an excel sheet. This way you will see the progress of the site's growth. Moreover, you can also create a variety of content when your project is large enough.
Summarization
Congratulations, if you make it to the end of the article, you must be a person who loves to learn and explore. It is the key to the success of any project.
By completing this tutorial you have learned how to create a website and develop a website. Let's make your website stand out in billions of websites around the world. Now, what are you waiting for?