Firstly, a huge thanks for purchasing our themes. If you still had any problem with our theme, please feel free to contact us via our Support Ticket System in WordPress platform area then we will support you until you feel happy with our product!
To improve the theme performance, we remove the abundant parts in the Widget Advanced of our theme. Currently we updated this feature in eMarket, Autusin, Revo and TopDeal theme. This will be updated in all our WordPress themes soon.
Summary: 
– Widget Display Option is removed in the Widget section
– Widget Advanced Option is removed in the Theme Options
---
Remove Widget Display in Widget Section
In the previous version, the Advanced Options of Widget include the Widget Style and Widget Display as shown in the screenshot below. However, it's not necessary to use the Widget Display option then we decided to remove it.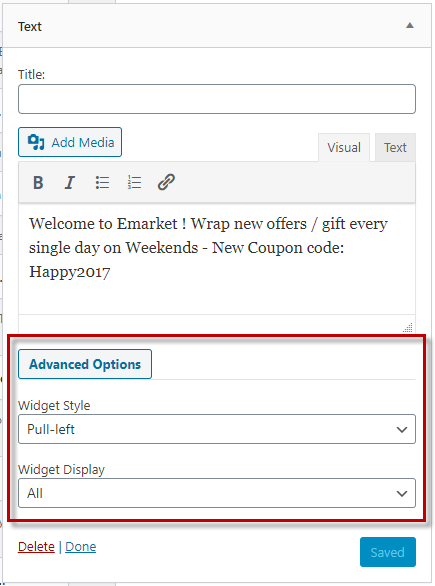 Now when seeing the new version, we can see only the options for Widget Style: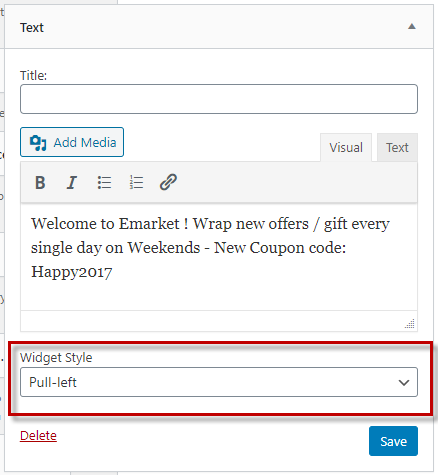 ---
Remove Widget Advanced in Theme Options
Before this update, there is an option to enable the Widget Advanced in Theme Options > Advanced. In this update, this option is removed now.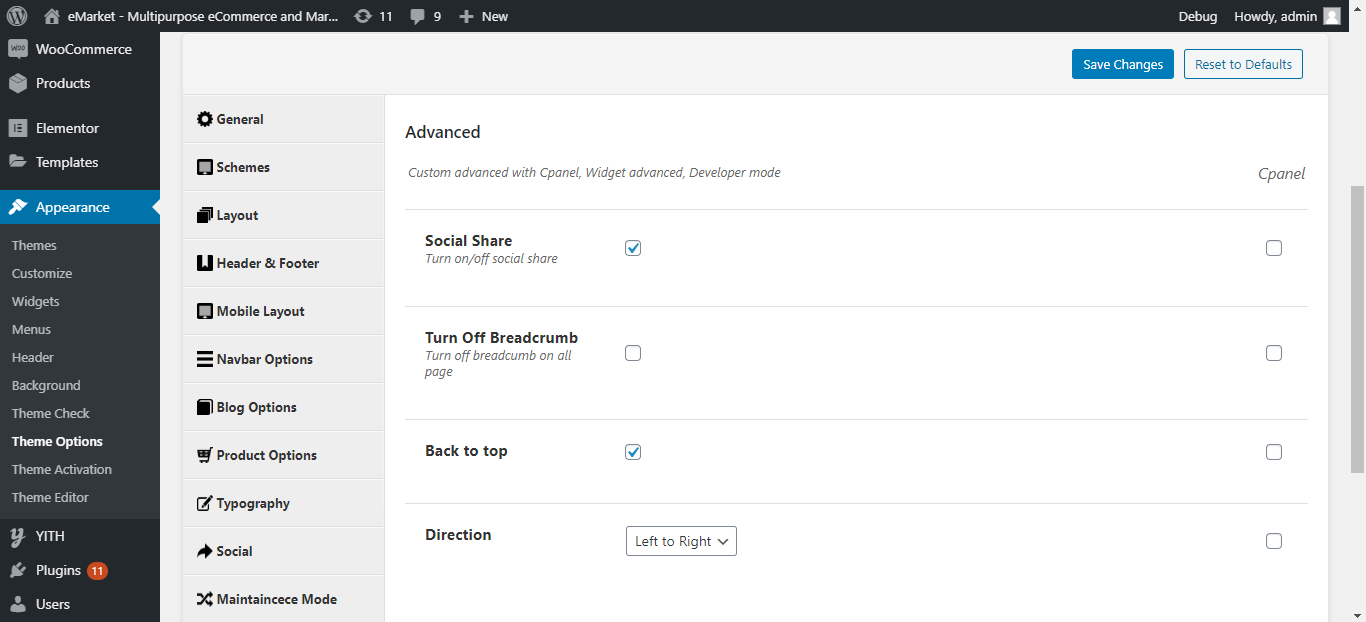 How to Get Support from WPThemeGo Team?
If there is any difficulty or question related to our themes, don't hesitate to contact us to get support.

SUPPORT:  If you have any questions that are beyond the scope of this help file, please feel free to send us via: Support Tickets System
FAQs:  Go to Here to view more the Frequently Asked Questions.