Firstly, a huge thanks for purchasing our themes. If you still had any problem with our theme, please feel free to contact us via our Support Ticket System in WordPress platform area then we will support you until you feel happy with our product!
How to Get Purchase Code for an Item?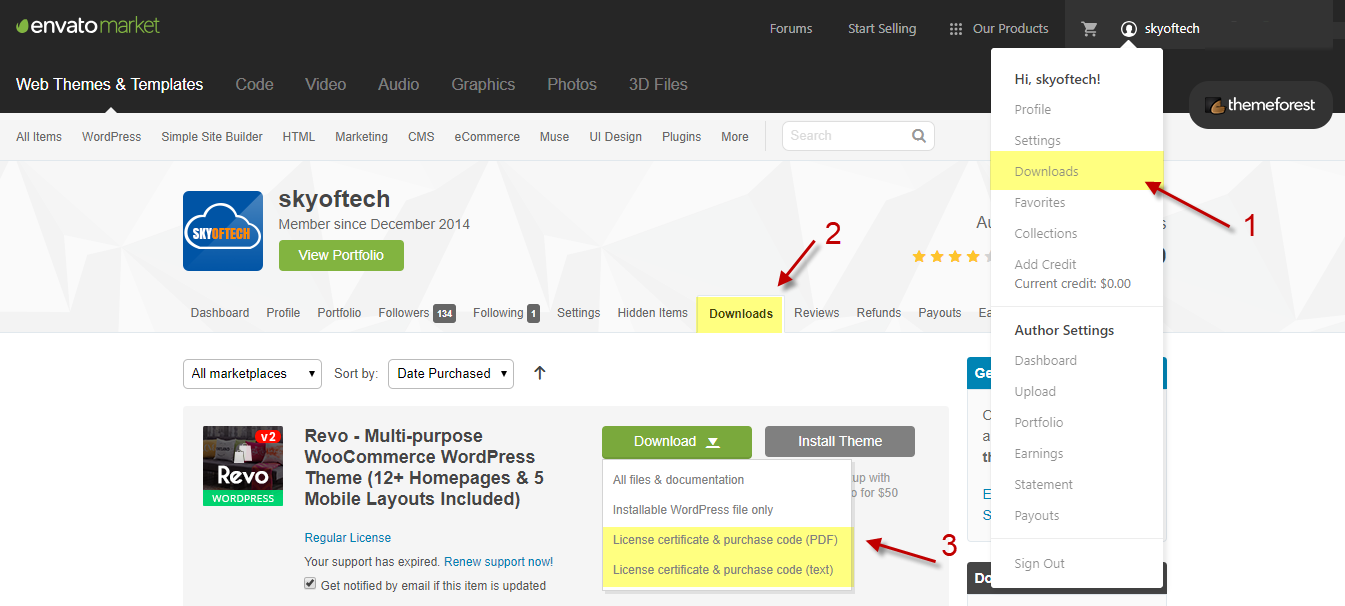 To get the purchase code information, you can follow steps as below:
Step 1:  Login into your Account on Themeforest.
Step 2:  When successfully logged in, you can move your mouse on the username and go to your Account.
Step 3:  Navigate to your Downloads tab.
Step 4:  Now, search our Template, and click on Download then Click on 'License certificate & purchase code' (available as PDF or text file).
Now you there will be a file including the purchase code for this theme downloaded in your computer.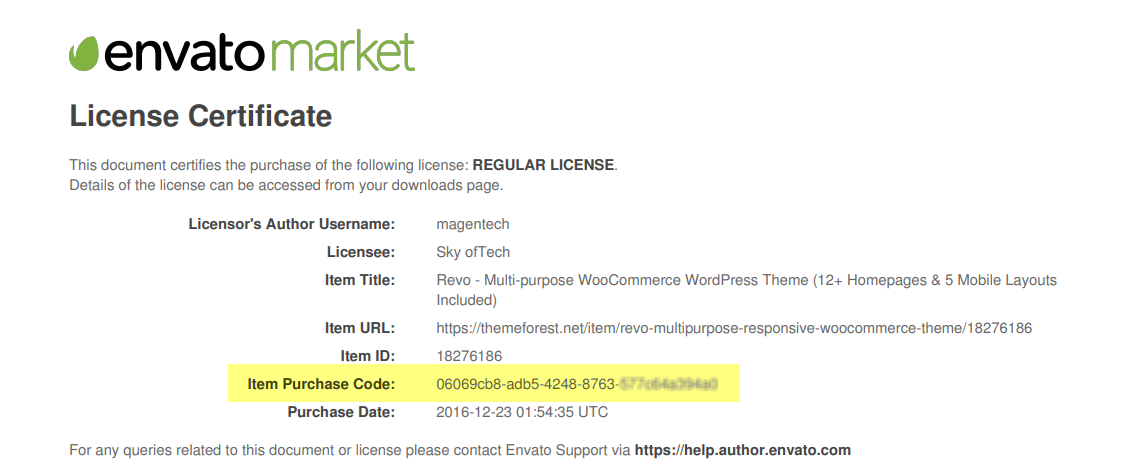 How to Get Support from WPThemeGo Team?
If there is any difficulty or question related to our themes, don't hesitate to contact us to get support.
SUPPORT:  If you have any questions that are beyond the scope of this help file, please feel free to send us via: Support Tickets System
FAQs:  Go to Here to view more the Frequently Asked Questions.