When building a WordPress website, sometimes we need to use the ID number of the image or media to use in the shortcode or HTML. In this article, we will introduce you several ways to get it easily.
Let's see the steps on this case now!
---
How to Get Image ID Number in WordPress?
In WordPress, we have 02 ways for this task: 01: From the WordPress Media Library; 02: From the URL of the image.
---
Get Image ID number from WordPress Media Library
1. Log into WordPress admin panel, navigate to Media click on Library.
---
2. Switch from Grid View to List View, then mouse over the image, you will see an image ID in the bottom.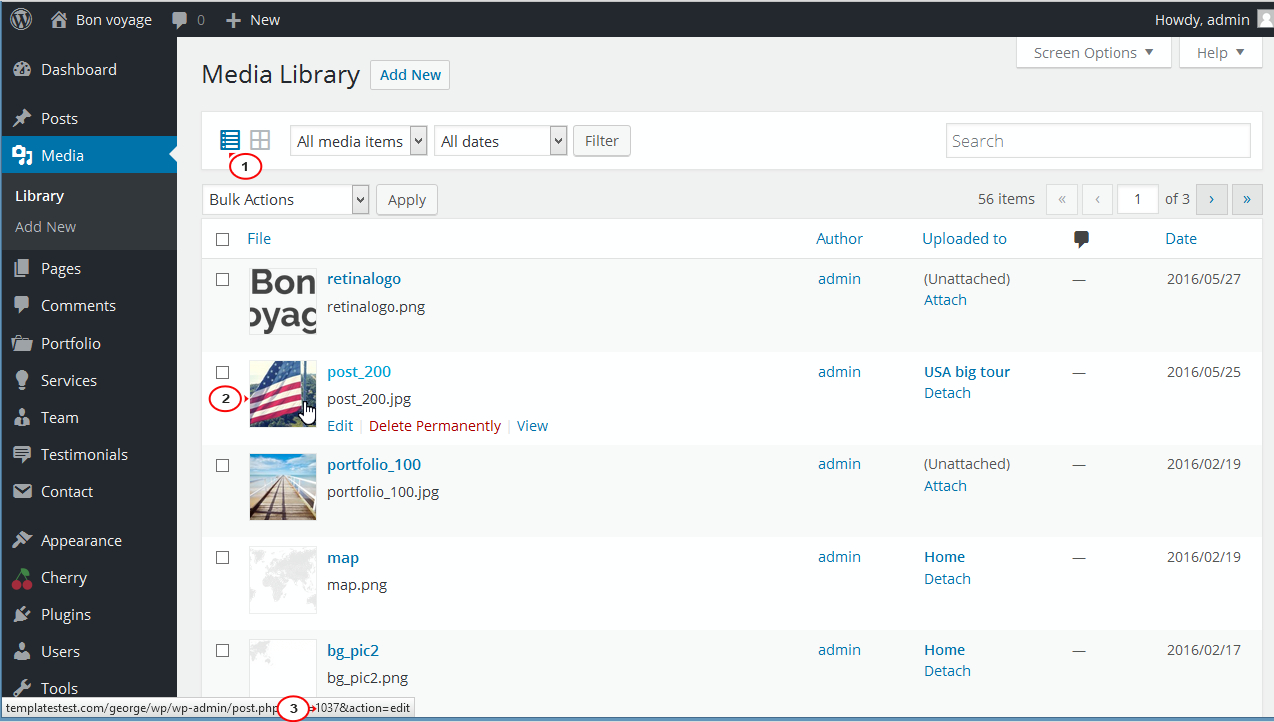 ---
Get Image ID number from Image URL
Open the image, and copy this image ID from the URL in your browser address bar.
---
Wrapping Up
Above are some ways to get the image ID number in the WordPress website. Hope that it will be useful for you during building a website.
---
See Our Best-selling WordPress Themes:
Below are our best-selling WordPress themes compatible with the latest version of WordPress.
---
See our theme collections:
---
Our Support Help Desks:
Documentation: Find documentation for themes and frequently asked question on our Documentation channel wpthemego.com/document
Ticket System: Submit a ticket about your problem on WPThemeGo Support at support.wpthemego.com to get help from the support team. All your information will be kept confidential.
Email Support: Contact us via email for presale questions about our themes and other questions viacontact@wpthemego.com.